Best Clowns in Town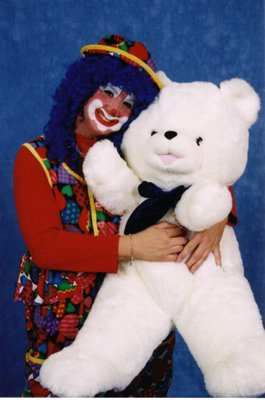 Pay your Invoice
Welcome to Best Clowns in Town, home of Petey the Clown and her friends. Best Clowns is dedicated to providing the best-looking, best-trained clowns with the highest professional standards.
All of our clowns are warm, loving, and caring professionals. You will never have to worry about inappropriate remarks or attire. We are rated G for all audiences (that's "E for Everyone" for you gamers)!
Services Available
Clown Appearances
Magic Shows
Face Painting
Balloon Art
Glitter and Ink Tattoos
Event Suggestions
Birthday parties
Company picnics
Store / restaurant grand openings
Restaurant Kid's Night
School and Church Carnivals / Festivals
Neighborhood Association events
Churches (Gospel Magic Shows)
School Programs
Conventions
Wedding Receptions (to entertain the children)
Charity Events
Choose the Best
We invite you to fill out our Information Request if you are ready to book an event or if you are just interested in more information.